I'm
loving
last minute Walmart check out stand purchases! I read a blog several months ago recommending eos lip balm. The last time I ran into Walmart for a few things I looked over and saw it and remembered a blogger recommending it. I never do that sort of thing but I bought it, I'm not wild about the sent "Summer Fruit" it smells like passion fruit to me, but there are other scents out there. Its not greasy but last and keeps your lips really hydrated!
I'm
loving
that today I actually did a hair mask and a facial mask! I used it's a 10 hair mask on my hair for the first time. I had a couple of samples laying around. My hair feels so much better! I used an old Mary Kay mask on my face Clarifying Mask 3. I trust this mask because it doesn't make me break out after using it! Brian, even told me my face felt really soft tonight!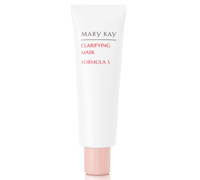 I'm
loving
that even on the hard days I'm so blessed to be called to teach 1st grade and K-4 to my children! I love having them home with me! Its so true that when God calls you to do something He equips you to do it!
I'm loving the wonderful birthday celebrations we had for Libby over the past week! So much fun!
My friend Christi and her girls came into town and we had a playdate/ party with all the kids!
group shot!
Love this picture of her looking at her new baby!
A little Monkey Joe's with cousins!
Had to post this picture of Libby and Aunt Beth even though its blurry! How much fun were they having!
I'm loving this little song "Glory Hallelujah" that my children sing that's been stuck in my head all day (especially the Wednesday line)! Sometimes its the simple things that can minister to our hearts!
On Monday I am happy!
On Tuesday full of joy!
On Wednesday I have peace within that nothing can destroy!
On Thursday and on Friday I'm walking in the Light!
Saturday's a special day and Sunday's always bright!
I'm loving my sweet husband who has a birthday coming up on Valentines Day!